50th Anniversary Tributes
Frank Del Rio - Chief Executive Officer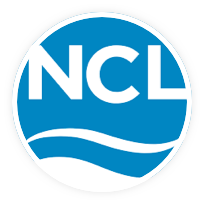 Norwegian Cruise Line
How did you get into the cruise industry?
FDR: I was working at a vacation company in Ft. Lauderdale called Certified Vacations, a private label operator for Delta. In 1993, I left Certified Vacations and joined Renaissance where I remained until April of 2001, when I was fired; then Renaissance went bankrupt two weeks after 9/11 and its ships were repossessed by the banks. I bought three ships that had belonged to Renaissance and I started Oceania Cruises in 2002 with a group of investors — and one of my major investors were the people from The Apollo Group.
Had you heard of The Apollo Group before then?
FDR: Apollo used to do for Renaissance what I was asking them to do for Oceania. So, I knew them very well; their quality, their integrity and their principal Mr. Ordoñez, a lovely person who you know has passed away. Apollo became great partners of mine. Together we built Oceania to be the most successful start-up company in the history of the cruise industry. We raised seven million dollars and three-and-a-half years later we sold the company for $850 million dollars and we've been partnered ever since. To this day, Apollo still operates the F&B and housekeeping program onboard my six Oceania ships and my four Regent ships.
What has working with Apollo been like?
FDR: It was like dealing with family. The level of absolute trust was incredible. I've never had that level of trust with any vendor. They treated me like family, I treated them like family. They were fantastic to work with. They listened to me and delivered a fantastic product because they deliver the part of the overall cruise experience that is the actual customer experience. They're responsible for the quality of Oceania and Regent, which happen to be the leading cruise brands in the premium category (Oceania) and the luxury end (Regent).
I was very happy that they made tons of money — multiples upon multiples of their investment. They liked that very much. I still get a Christmas card from them. Over the years, they have made hundreds of millions of dollars of profit in the equity they invested and they continue to make a lot of money because I'm by far their biggest customer. And one part of it is because they deliver such a great product that customers want to come back. The reputation that Oceania and Regent have developed over the years is in no large part due to what Apollo does for us. Put it this way, if I was starting a new cruise line tomorrow, the first people I would call to be my partners would be Apollo.
What has been your most memorable project?
FDR: Starting that first ship when we opened our doors for the first time on January 3, 2003, with very little money. Like I said, starting with seven million dollars in an industry that requires hundreds of millions of dollars to start, if not billions, to operating our first cruise six months later. It was crazy. No one hustled as much as Apollo did. It was as much their cruise line as it was mine. That's why I said they were fantastic partners and I would do it all over again with them.
Can you describe the impact Apollo has had on your business?
FDR: Apollo is my business. They do the hard part; they're the ones who have to deal with customers on the ships every day. It's their employees who are cooking the food, serving the food, mixing the drinks, housekeeping. On the original Oceania ship we had 400 crew members for 700 guests. Of the 400 crew members, 280 were Apollo employees. I could not have done what we did at Oceania, what we're doing at Oceania today, what we're doing with Regent, without Apollo.
What they do has become synonymous with Oceania and Regent and it has been great for them because the world knows what a great product Oceania and Regent are — we keep winning awards year after year. It was the most successful start-up in the history of the industry. After we sold part of the business to a private equity firm in New York in 2007, we then bought Regent from Carlson & Co. in 2008. We then operated these two brands separately under the banner of Prestige Cruise Holdings.
All this time, The Apollo Group was doing the catering and the housekeeping work and we did that together until 2014 when we sold 100% of the company for $3.5 billion dollars to Norwegian Cruise Lines, where I'm the CEO today. Apollo helped me create tremendous value for my shareholders and they were shareholders themselves, so they made a lot of money. But also, it's important to note that the reputation of Apollo, an organization known for delivering the highest quality hospitality services, has been made possible quite frankly by what they have done at Oceania and Regent.
Jose Ramon has taken the company to new heights — he's an incredible human being, as honest as the day is long — and I trust him as much as I did his uncle. Forward thinking, progressive, always wanting to help. He clearly understands the value of customer service and he couldn't value our business any more than he does. I couldn't be happier. That's why we keep renewing our contracts. We couldn't have managed operating these brands without Apollo, Jose Ramon and his staff
What do you think has aided in Apollo's longevity?
FDR: Beyond anything else is that everybody trusts them. They're incredible people to do business with. Their integrity is beyond reproach and they deliver upon what is promised. There's never any doubt that they will deliver. They're consistent, dependable, flexible. They'll search for whatever it is that the customer wants and then they deliver. Anything they touch literally turns to gold. The investments they made with Oceania and the work they've done with Regent, that hasn't been ignored by the marketplace.
Would you like to add anything else?
FDR: I love them to death. I wouldn't be where I am today without them. My brands, Oceania and Regent, would not be held in the high esteem that they're held today by both travel agents and consumers if it weren't for Apollo. I hope to continue doing business with them for the next 20 years.
Are you ready to elevate your career? Join Apollo, sail the world.
Apollo has been a top employer and leader in supply chain and logistics in South Florida for 50 years.