50th Anniversary Tributes
Michael Bayley - President & Chief Executive Officer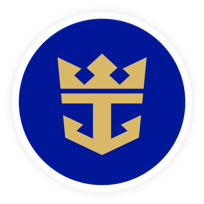 Royal Caribbean
What is your connection with The Apollo Group?
MB: Over the years Apollo has helped Royal Caribbean on a couple of occasions with some of our new builds. When we needed help with hotel services and cleaning services, Apollo provided those services to us during some of our startups. So, it's been a long-term relationship with various types of contractual arrangements with Apollo over many many years.
What makes Apollo special?
MB: I would say Apollo is a unique business in today's cruise industry space, because if you look back in time, many of the companies that were similar to Apollo are long gone.
What do you credit for Apollo's longevity?
MB: Apollo has managed to reinvent themselves over time to be able to offer products and services not only from a traditional sense in terms of hotel and food and beverage, but with their warehousing operations, logistics operations and supply-chain services. They've managed to develop competencies and skills that have allowed them to grow their business in an industry that increasingly has taken many of these things in-house.
Would you like to share any other comments about Apollo?
MB: Apollo is an interesting and unusual company, and they have done well over the years. We've had a very good relationship with them and I congratulate them for their 50th anniversary. Which is, by the way, the same year that Royal Caribbean celebrated its 50th anniversary. So, it's great to see that they've done so well and I wish them the best for the future.
Are you ready to elevate your career? Join Apollo, sail the world.
Apollo has been a top employer and leader in supply chain and logistics in South Florida for 50 years.