50th Anniversary Tributes
Richard Sasso - Chairman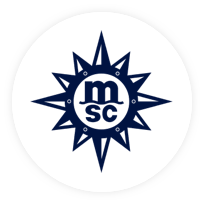 MSC Cruises USA
What is your connection with Apollo?
RS: I feel very lucky to have a relationship with them dating back more than 30 years to 1988 with Rafael Ordoñez; when I was at Chandris and Celebrity Cruises we used Apollo predominantly. They were an excellent partner in all hotel services for our vessels and were exceptional at delivering on the promises that we were making to our guests.
What qualities do you think have led to Apollo's success?
RS: Well I think it's much deeper than great food, it's recruiting, it's training, it's menu designs and service levels, and it's the dining room. So it's a full spectrum, it's not just food, it's A to Z. If you were starting a cruise and wanted a turnkey operation you would look at a company like Apollo, a company that has grown dramatically over the years because they never let anybody down.
What do you recall about your years working with Apollo?
RS: Apollo is a hands-on operation; the entire management group was always available if there was an issue or if something needed to be changed. They were very spontaneous and very responsive and very responsible; experts who worked with the cruise line executives in a very intense and very thorough way. Therefore, we always got what we needed and even when there were challenges to deal with, adversity is easier to manage when you have such a professional group of people like Apollo.
Are you ready to elevate your career? Join Apollo, sail the world.
Apollo has been a top employer and leader in supply chain and logistics in South Florida for 50 years.